DISCLAIMER: THIS WEBSITE NOW OWNED BY:


>
FUCK:
DNC
THAT WHOLE CREW
FAT STUCK-UP BITCHES.
DEPOA WEBSITE COMING SOONG.
MEANWHILE FEEL FREE TO BROWSE THE ORIGNAL DNC WEBSITE BELOW...
... BITCHES!!! hello.

dank nugz is no more. we have been bought out by joint chiefs, who are now The High Chiefs aka THC. part of the deal in selling the website is that dank nugz will still be online. even though we are no more we are keeping up the site for historical reference. you will be able to browse it just like you did tomorrow, the week before, and last month.

for all dank nugz related questions, contact THC
thehighchiefs@gmail.com
THC Official blog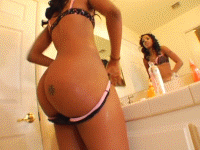 click
CLICK TO ENTER THE DANK NUGZ DOMAIN.
YOU MUST BE 18+ YEARS OLD TO ENTER.